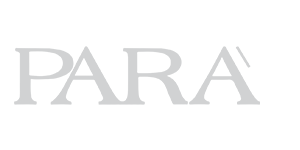 The Italian firm Para is a family business, founded in Milan in 1921 and today is one of the major producers of fabrics in the world market. It is engaged in producing high quality fabrics, offering unique products like TEMPOTEST fabrics used for shading (awnings), for outdoor and indoor furnishings and upholstery of boat furnishings. Para is a fully vertically integrated production unit, certified with the standard ISO 9001: 2000 and has established its reputation internationally as a producer of high-quality fabrics and unique style. It guarantees excellent service and impeccably finished products, making continuous and intensive checks, from spinning and weaving to dyeing, printing and finishing of cloth. It has six privately owned factories and its products are exclusively represented in Greece, Balkans and Cyprus by our partners Floros Fine Shading.
For more information visit the web site: http://www.para.it/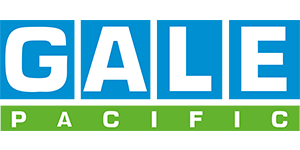 GALE Pacific Limited is the story of a hard-working Australian family that turned a small hand-woven scarf business into one of the world's most important manufacturers and marketers of Advanced Polymer textiles and value-added products. The GALE story is about a remarkable transformation of a small knitting mill into a multi-million-dollar global enterprise with the introduction of the world's first shade cloth knitting technology. GALE produces world-renowned Coolaroo domestic shadecloth and leisure products which include shade sails, gazebos, umbrellas and window coverings, plus a host of associated lines which are used in a wide variety of commercial and domestic applications. GALE Pacific Commercial Fabrics are marketed for a variety of professional uses, including architecture, horticulture, building and construction, agriculture, transport, display signage, water conservation, mining among many other industries. Today, GALE also markets a retail range of DIY window furnishings and glass products under the Zone Interiors and Everton brands. We exclusively use Gale pacific products for most of our shading requirements
For more information visit the website: https://www.galepacific.com/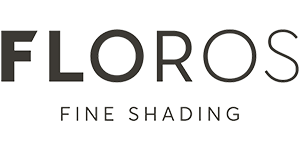 Floros fine shading company is a purely Greek family business founded in 1979, aiming to provide natural shade and protection to any building, house or workplace, to every human being. Today, it is the only and most modern, fully integrated, manufacturing plant in the shade and sun protection industry in Greece. For two generations it has been manufacturing parts, awnings and shading systems with high expertise and drawing on years of experience. It covers every step of development from the design, manufacturing and assembling, up to the sale and maintenance, providing natural and always environmentally friendly shading solutions. Shadesoman.com have exclusive tie-up with Floros Fine Shading to provide their top of the range European standard ISO 9000 certified products.
For more information visit the web site: http://www.florosgroup.gr/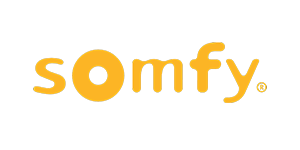 Somfy was founded in 1969 in France (Cluses, Haute-Savoie) and is considered the No. 1 company worldwide in motors and controls for homes and commercial buildings. It manufactures and distributes automatic control mechanisms for roller shutters, awnings, blinds, gates and garage doors, and leverages its presence at local level to understand consumer needs and guide innovation programs.
Today, Somfy is present in 40 countries through a network of 45 subsidiaries and 19 offices, located in all five continents. With workforce of 3,300 people and seven plants in Europe and USA, it manufactures more than five million automatic mechanisms per year, 70% of which are exported worldwide.
For more information visit the web site: http://www.somfy.gr/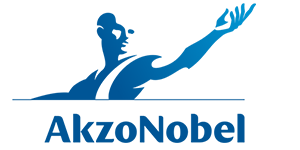 AkzoNobel Coatings SA, member of AkzoNobel Group, is considered a world leader in electrostatic powder coatings technology. It supplies the industry worldwide with innovative products bearing the trademark Interpon. It passionately develops sustainable solutions for all its customers, while providing customized solutions on demand.
With production activity in 32 factories on five continents and commercial activity in more than 44 countries, it has won the title of largest producer of powder paint in the world. In Greece, the group of AkzoNobel operates for more than 22 years and is a leading choice of architects and experts. It employs more than 150 workers in the Greek territory and more than 40,000 worldwide.
For more information visit the web site: http://www.interpon.gr/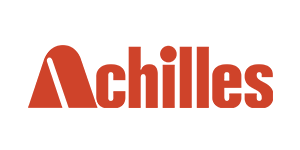 The Japanese firm Achilles was founded in 1948 and operates in the production of PVC products. It is listed on the Tokyo Stock Exchange and has offshore activities worldwide. Its basic feature is competitive and unparalleled quality of products available internationally.
In 1982 it was renamed Achilles Corporation, and in 2002 seven of the group factories and six subsidiaries in Japan acquired the certificate ISO 14001. Its headquarters are in Mihonbashi, Chuo-Ku and the factory in Ashikaga, Tochigi.
For more information visit the web site: http://www.achilles.jp/english/company/07/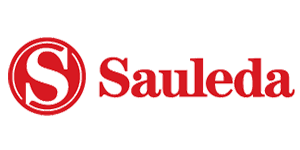 Sauleda was established in 1897, it has had one objective: to manufacture high quality, design, awning fabrics. Sauleda stands for its commitment of constant innovation in protection, in order to address its main priority: caring for people to allow them to make the most out of their time.
They use the finest materials to develop the finest products: truck awnings, goods cover, industrial awnings, interior decoration, fabrics for the camping sector, advertising, facade awnings, waterproofing requirements, textile architecture and nautical fabrics, among others.
For more information visit the web site:  https://www.sauleda.com/en/company/we-are-sauleda/
Research & Development
Shadesoman is persistently pursuing for the development, innovation, expansion and consolidation in new markets. Having secured leading partnerships with renowned institutions, it researches and develops materials, components and shading systems that fit perfectly to the climatic conditions of the middle east, specifically Oman. Our production place is the workshop of product development and the starting point for specific product growth. We at shdesoman.com consider it "home" and, it is this which differentiates us from the competitors. shadesoman.com is in continuous search of new materials, technologies and partnerships, so that each time we can respond to the changing needs of our clients for innovative and more specialized shading systems. We invest in research and development of new or improved products and solutions in order to continue to lead in modern, demanding and rapidly evolving marketplace.
In this context, shadesoman.com consistently enrich our workforce with experienced and respected executives in research and development. We leverage new technologies and care to constantly expand the wide range of our products including required for wide array of usage. We implement new design and technological methods, and fully utilizes integrated processing and production processes in order to constantly confirm our reputation as the most innovative, efficient, reliable and constantly growing company in the field of shading.
We are one of the most modern, fully integrated, manufacturing plant in the shade and sun protection industry in Oman. We manufacture parts, awnings and shading systems with high expertise, drawing on years of experience.
Contact Us
Tell us about what you need