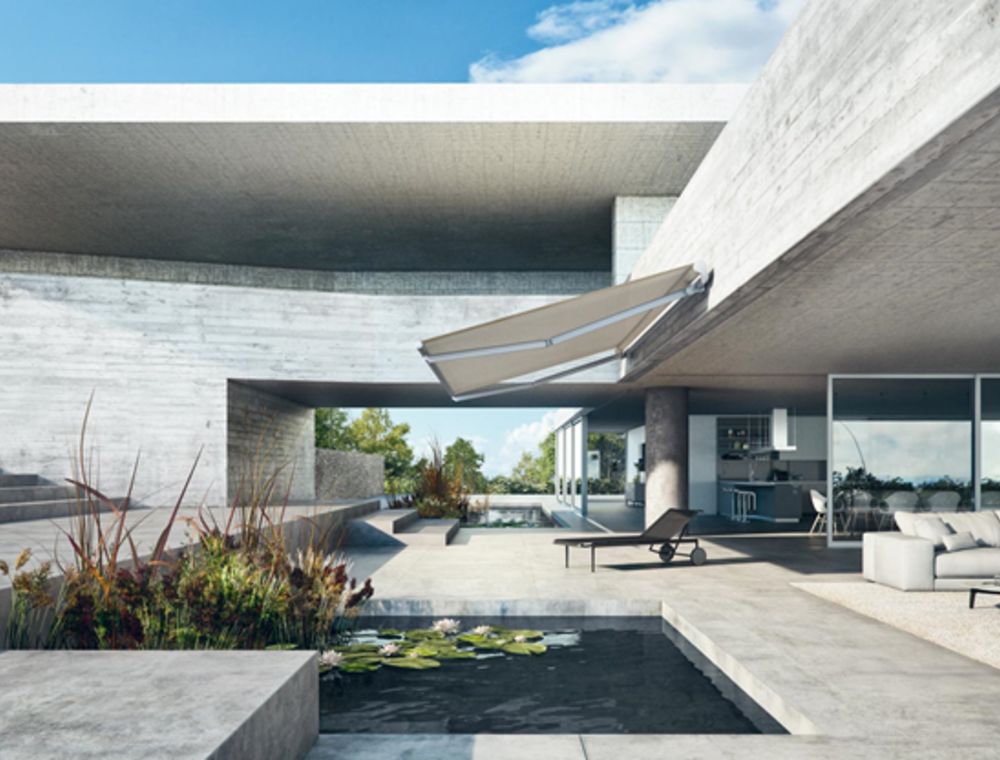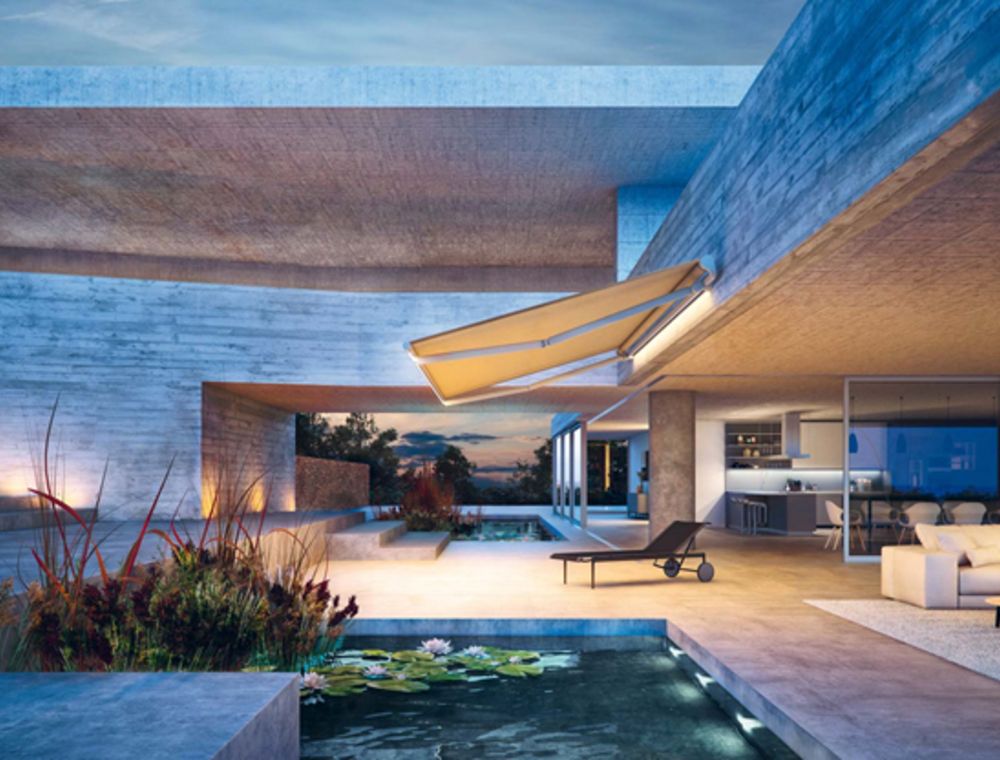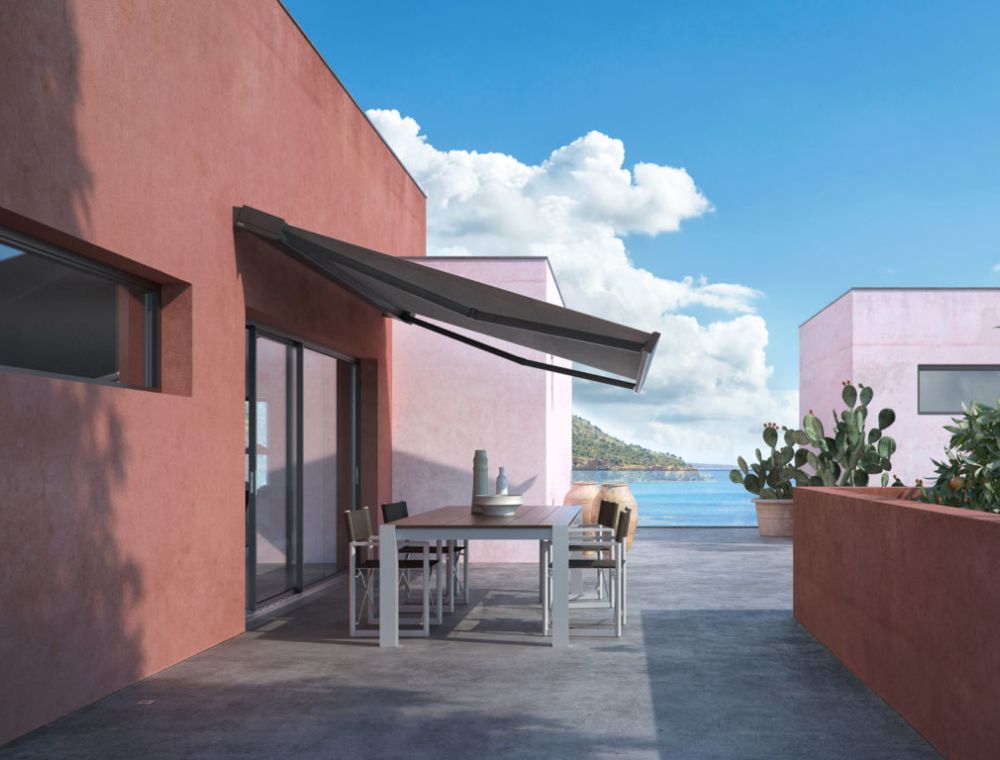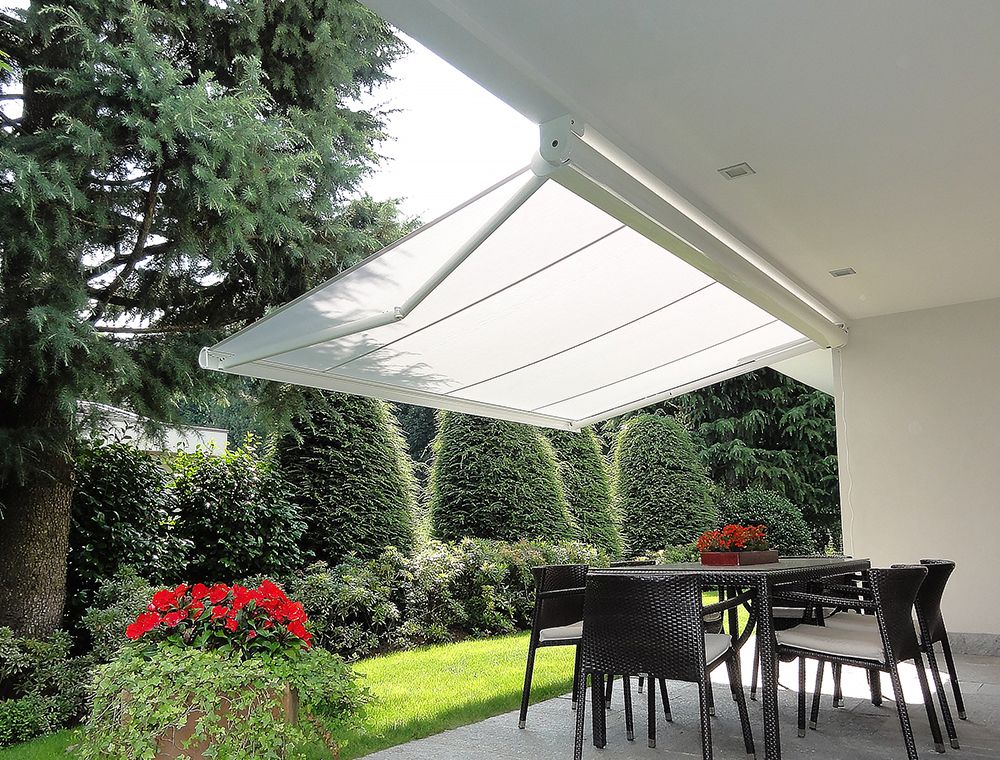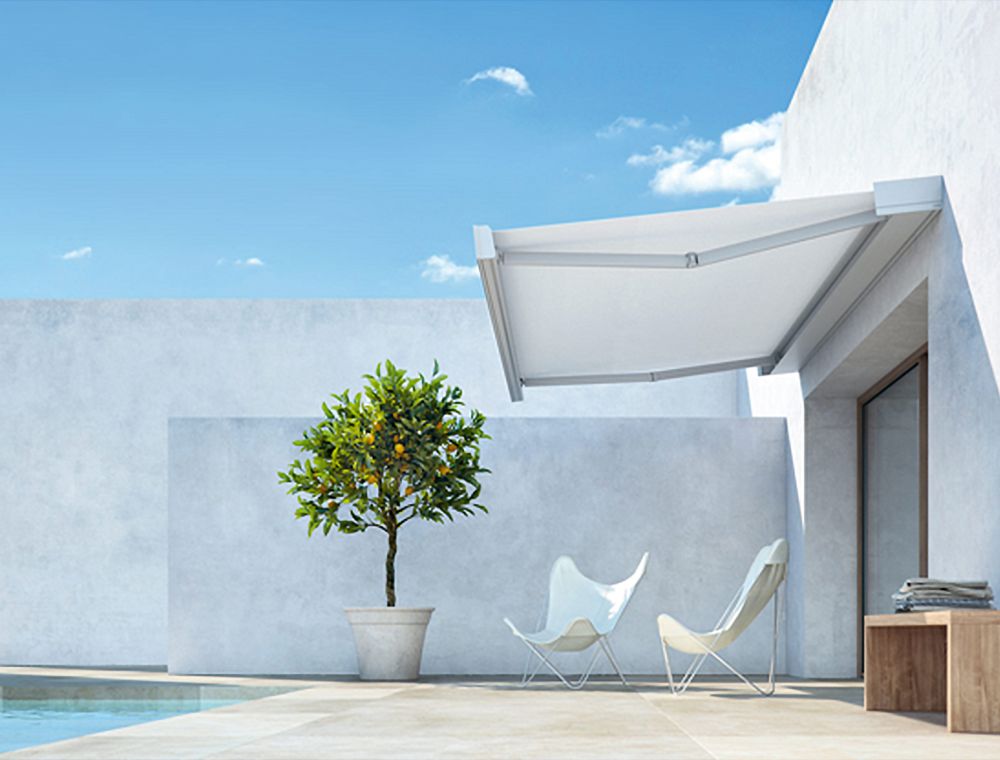 Al Bara
A combination of technology and elegance when shielding from the sun. Contemporary design and technological research for creating new spaces Al Bara originates from the research and creativity of our partners a new concept of sun protection products to create unprecedented architectural scenarios. Al Bara combines a minimalist approach to advanced technology and precision design to conceal the functional elements These characteristics, together with the wide range of color choice, exclusive fabrics, mean that every architectural project can be perfected and enhanced Al Bara brings to life a culture of outdoor living that generates new spaces
We provide the wide range of sun covers, always giving them new meanings and possibilities of use.
Advanced solutions to enable movement or lighting, via smartphone or remote control, and also, automation is available thanks to the inclusion of specific integrated sensors.
This technology allows the awning to extend, always guaranteeing performance and strength. And yet, despite the generosity of the spaces covered, arm awnings stand out for their extreme compactness and formal cleanliness, with all their composing elements perfectly enclosed within the invisible box.
An advanced design, enhanced by the quality of the materials and beauty of the fabrics used, a palette of colors and shades that blend perfectly with the clean shapes.
⦁ Aluminum airtight box.
⦁ Water outflow at the sides of the front profile.
⦁ Standard complete preassembling of awning and electronical parts.
⦁ Arm tensioning system.
⦁ Monetarized valance
⦁ Rear LED
⦁ Full LED
⦁ Front LED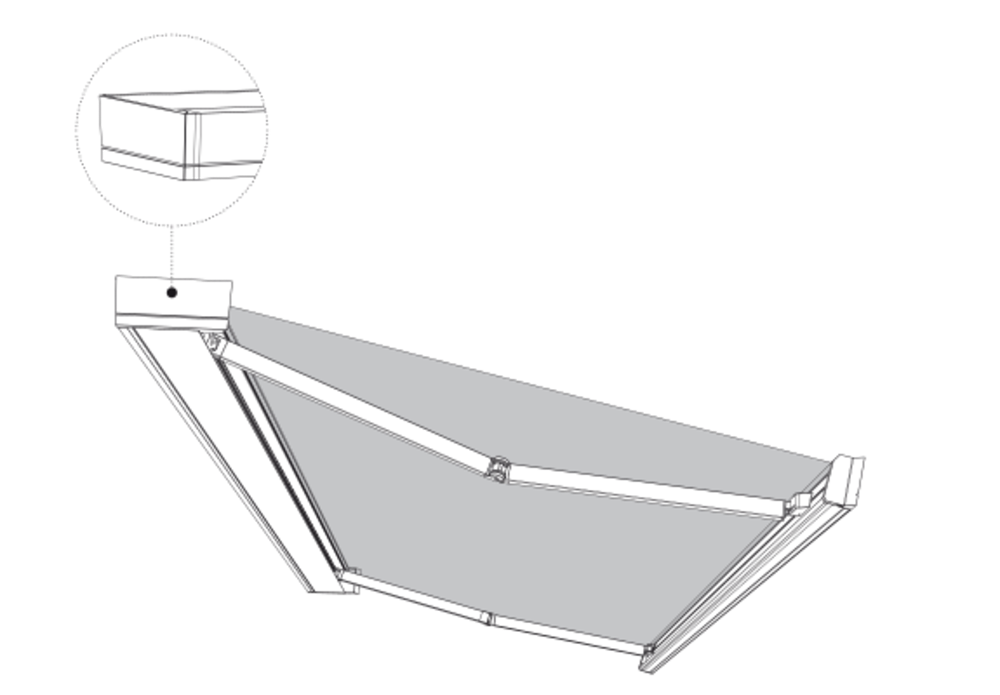 AL Bara Layouts 1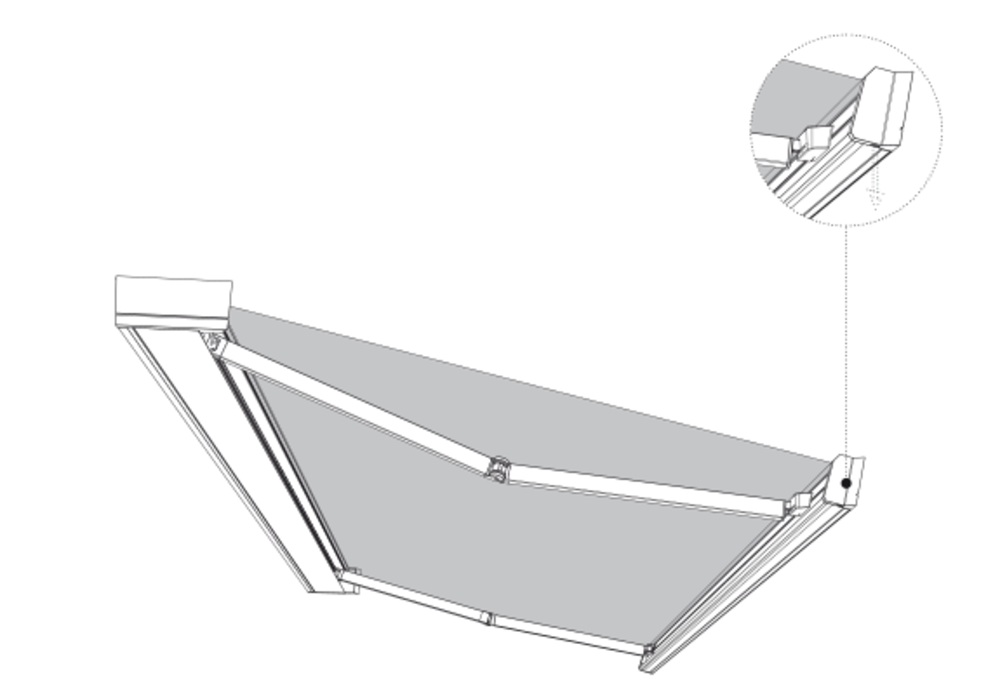 AL Bara Layouts 2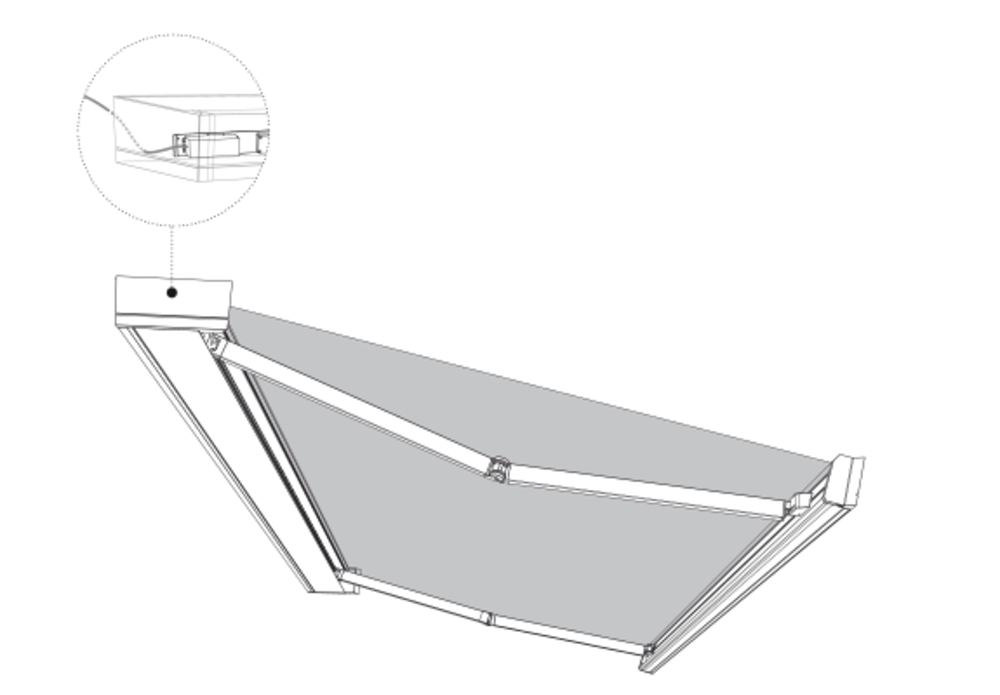 AL Bara Layouts 3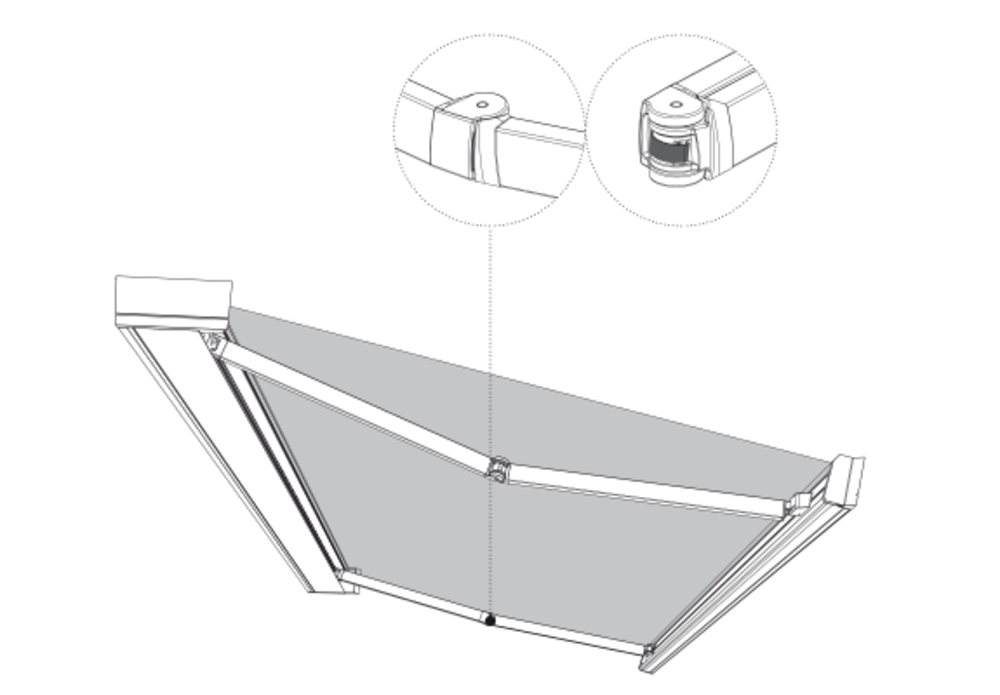 AL Bara Layouts 4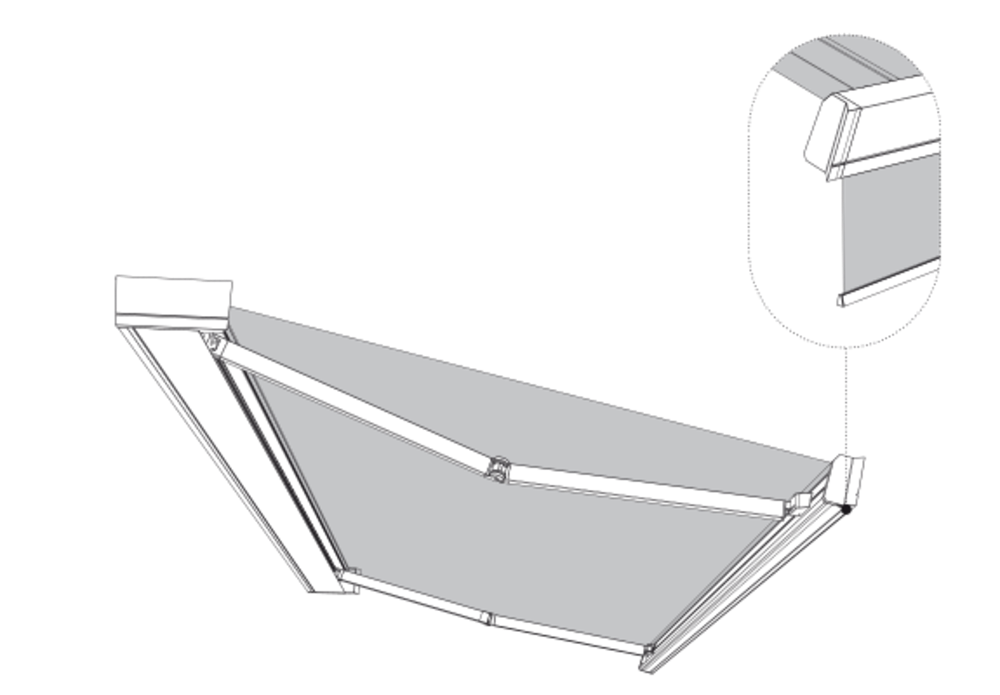 AL Bara Layouts 5
Colors
RAL 9016 – white Standard
RAL 1013 – Ivory – semigloss
RAL 9006 – Grey – Bright Aluminum
Any Other RAL COLOR:
Shadesoman can satisfy any need. RAL colors other on demand, with specific reference to RAL color swatch.
Remote Control & Automation
Al-Bara are operated by:
– wired motor
– Somfy IO motor and multichannel remote control
– Can be easily integrated with any local suppliers worldwide for operations through mobile devices
on iOS or Android.
All products can be equipped with
safety automations (wind, rain) and comfort automations (sun, temperature).
SMOOVE ORIGIN IO
Wall-mounted remote control.
SITUO IO
Remote control with individual or group control functions.
Smoove Origin io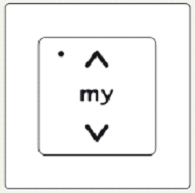 Situo 1 io | Situo 5 io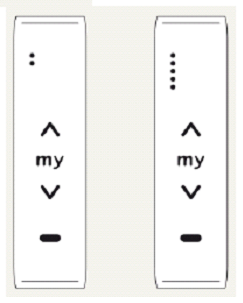 Mobile devices
Easy Integration With iOS or Android Mobile devices.
We are one of the most modern, fully integrated, manufacturing plant in the shade and sun protection industry in Oman. We manufacture parts, awnings and shading systems with high expertise, drawing on years of experience.
Contact Us
Tell us about what you need